Making the change for a better future in Llandrindod

Regular informal chat on the Second Saturday of the Month about living more lightly on the planet
---
SATURDAY 12th April 10.30– 12.00 'live' at the Herb Garden Cafe
Conversation goes wherever participants choose to take it, but will probably pick up on the Localities and 20-minute Neighbourhoods initiatives and local circular economy development (including urgent need for more Repair Cafe volunteers).
No longer running on Zoom.
Grab a coffee and cake, and join in! No membership required. Just turn up.
Details
We are cautiously moving back towards face to face events, experimenting with hybrid Zoom + live for some of the monthly meetings on 4th Tuesdays, having been online-only for some time. We continue to hold steering group meetings via Zoom, on the 2nd of the month .
If you would like to join in, please subscribe to our mailing list to receive all the details - everyone welcome!
Details
Tuesday 25th February 2020, 7:00pm to 9:00pm
Herb Garden Cafe
Free admittance and all are welcome!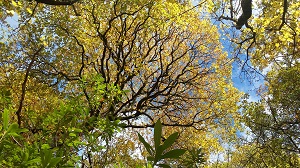 Croeso i bawb!
Can planting trees save the planet?
Planting trees is one of the best ways to draw CO
2
out of the atmosphere and lock away carbon. Trees take time to reach their full potential and we only have a decade to fundamentally change our carbon footprint before irreversible damage is done. Join Michael Cunningham, director of the locally based not-for profit Community Interest Company
9Trees
, for a discussion of carbon offsetting.
Details
Tuesday 28th January 2020, 7:00pm to 9:00pm
Herb Garden Cafe
Free admittance and all are welcome!
Croeso i bawb!
The Welsh Government and many local councils in Powys and across Wales have declared a climate emergency. Llandrindod Town Council is working with Trawsnewid Llandrindod Transition on how the council can respond to the climate emergency. What does this mean for the town, and what will come out of it?
Join us with Cllr. Keith Brelstaff for a discussion on how we can work together on a meaningful local response to the global climate crisis.
Details