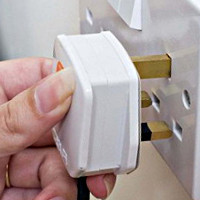 TLT members can now borrow an energy monitor to better understand how they are using electricity and see where they could reduce costs and save energy. In this article TLT member Nick Talbott provides an overview of using the system.
Read more about Monitor your use of Electricity
Details
The latest LED lights make a perfect replacement for traditional incandescent light bulbs.

TLT member Nick Talbott has written a guide to choosing LED bulbs based on their experience of making the switch to all LED lighting in their new home.
Read more about LED lighting - time to make the change
Details
Wood as a fuel will never be able to supply everyone's nee
ds, but growing wood works well in Wales and has a part to play in as a sustainable and renewable source of energy.
Guest author Dorienne Robinson of Crooked Pool Logs writes about the growing demand for wood as a fuel and about the implications for the local environment.
Read more about Developing local bio-fuel sources
Details