Want to get involved or find out more?
We are part of a UK wide network! Visit www.incredibleedible.org.uk
to find out more about the Incredible Edible movement
Location: Herb Garden Cafe, Llandrindod Wells
Time: from 6pm
Date: Saturday 9th December 2023
Reserve your space at the Herb Garden or phone 01597 823082
https://www.facebook.com/herbgardenc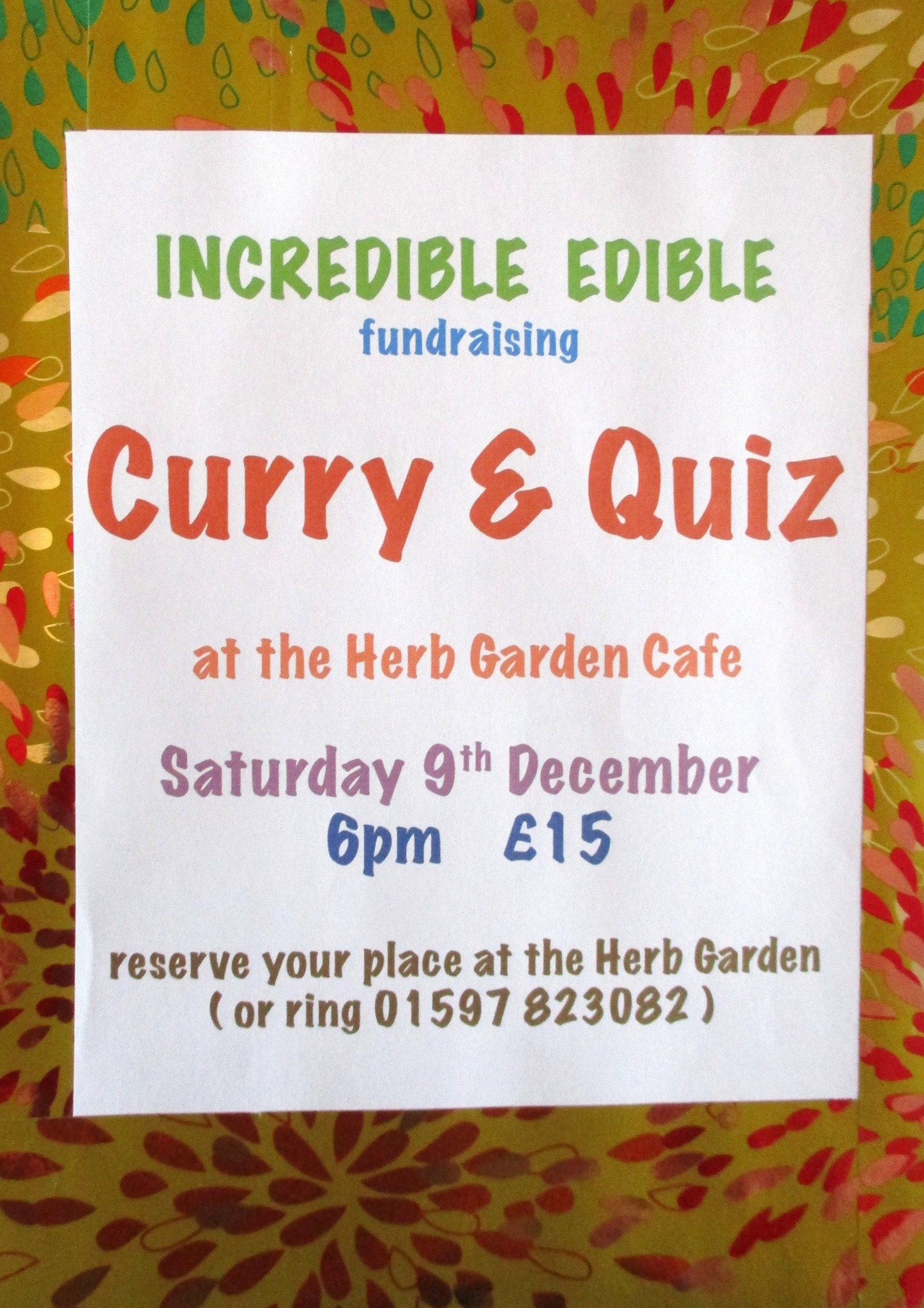 Details
Thanks to an incredibly productive apple season Incredible Edible hosted a very successful apple day at the community garden. A big thanks to all who attended and donated and a very big thank you to the Llanerch Pub in Llandrindod for letting us 'scrump' so many apples.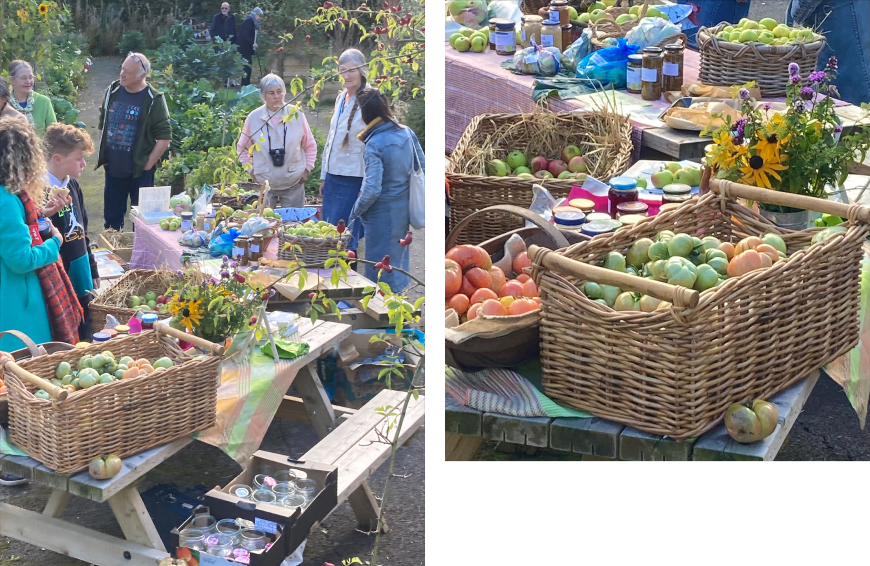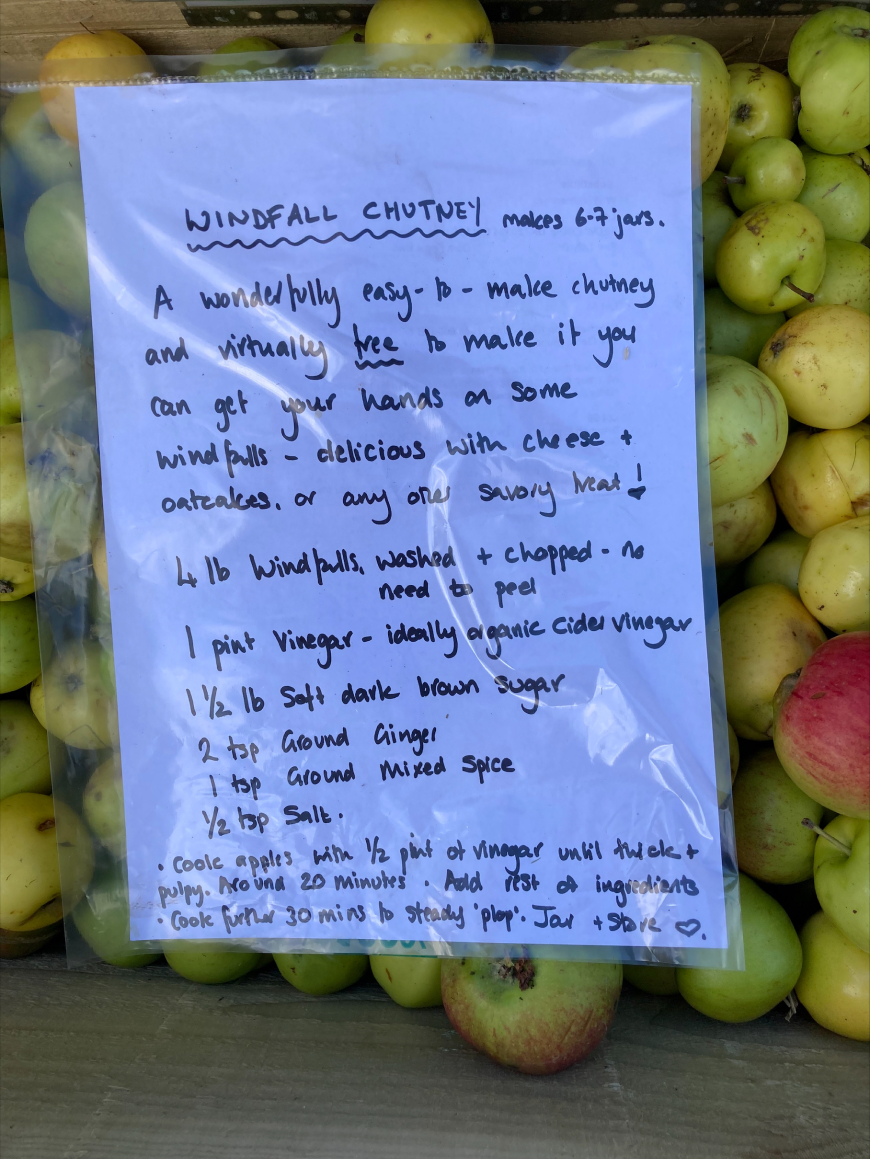 Details
Pleased to announce that Incredible Edible Llandrindod now has it's own Veg' Doctor. Dave Burridge, from the Walled Garden at Doldowlod, is happy to answer any veg' growing questions that you might have, preferably by email. Dave has years of growing experience and can run courses on most aspects of horticulture. He is skilled in fruit growing, garden design and has mentored and helped growers at all levels from experienced to never having grown a thing before. He will also be posting a 'two things to do this month' on this face book group, so watch this space.

No matter what size garden you have or what skill level you are at Dave is here to help. We'll call the post 'veg doc' update :)

Contact Dave on This email address is being protected from spambots. You need JavaScript enabled to view it.
Details
A few little herbs to start with...approval from our 'lady of the beds'. Seeds are sown, young plants are raised in the town polytunnel. the weather improves and....hey presto...by the end of May we have a garden!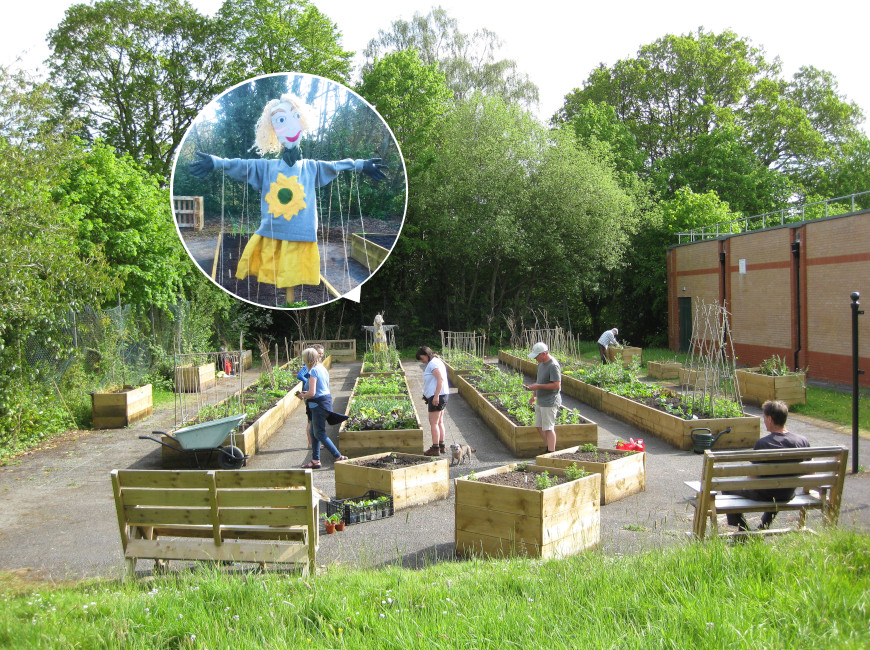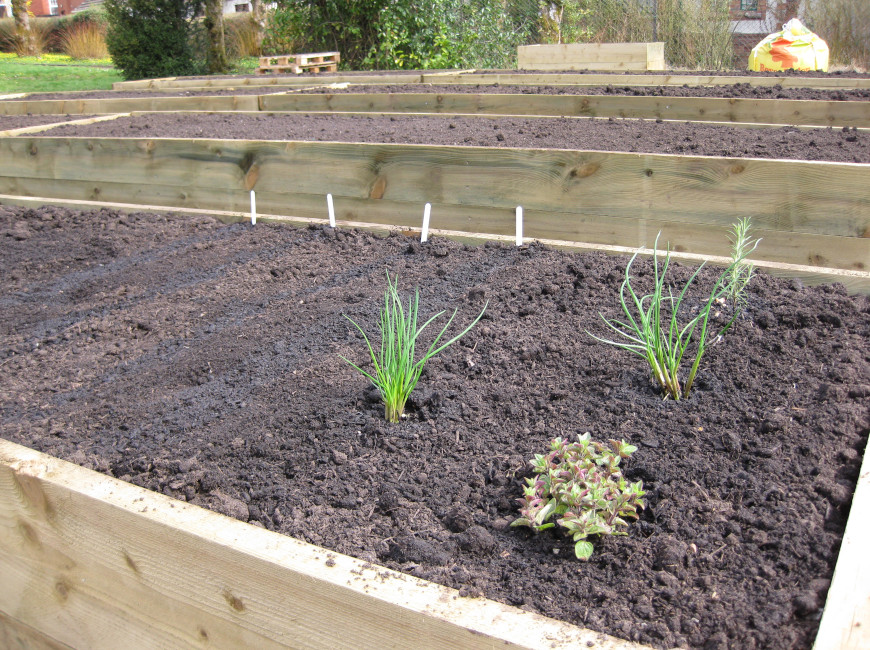 Details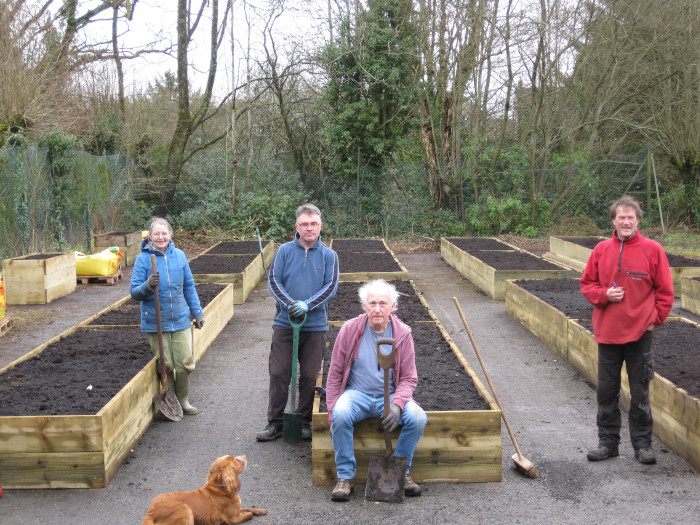 The raised beds were finally completed in late February, early March. The next step was to shift nearly 55 tons of top soil and compost into them by hand. The soil arrived in 1 ton dumpy bags, which had to be taken from the car park, down the path and into the tennis court on a pallet truck. Once in place the soil had to be shovelled out of the bags and into the beds by hand. A huge thank you to the amazing soil shifters, verily 'the earth moved'.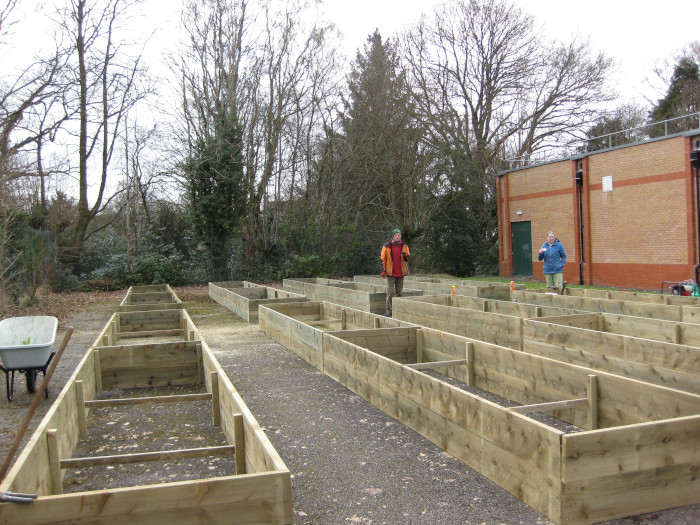 Details