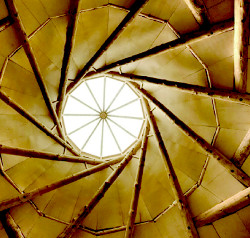 At our November Meeting, Tim Coleridge gave us a comprehensive overview of sustainable architecture in a talk titled "The Built Environment and Adaptation". Copies of his presentation are now available for members to download.
Download a copy of the presentation by Tim Coleridge. You will need to log in to download a copy.
Tim Coleridge is Programme Leader for the MSc Sustainability and Adaptation Programmes at the Centre for Alternative Technology.
Read more about Sustainable Architecture presentation - download and links
Details