Making the change for a better future in Llandrindod
Herb Garden Café Tuesday 24th February, 7:00pm to 9:00pm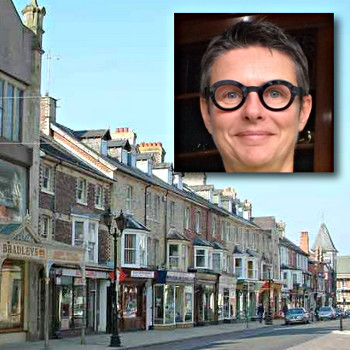 Free admittance includes hot drink and cake served at 7pm. All are welcome!
TLT are very pleased to announced the speaker at our February meeting will be Jude Boutle, who was recently appointed as Llandrindod Wells Town Champion, a one year appointment funded by the Welsh Government.
Over the past few years a group of local business people led some work through Miller Research in the town which resulted in the publishing of the Llandrindod Wells Economic Regeneration Plan (available on the Welsh Government website). The Welsh Minister endorsed this report and agreed to fund the Town Champion post. The approach being taken to regeneration in Llandrindod Wells differs from other Powys Local Growth Zone towns in that it is business led - Newtown has a peer to peer business adviser and Brecon is developing a website to showcase local businesses.
In Llandrindod, the approach is to deliver activity which will result in economic benefit for the town's businesses. There is an extensive action plan in the report so to ensure that the Town Champion's time is focused, the Business Group have identified six initial priorities which will be the subject of the talk.
Details
2:00pm to 5:00pm on Sunday 15th February
at the Herb Garden Café, Llandrindod.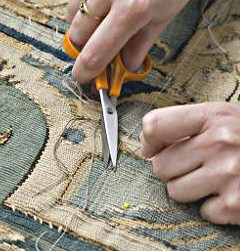 This special Repair Café event will be focusing on textiles. You are invited to bring curtains to learn how to add warm linings. Or bring garments, household linen and other textiles to learn how to make repairs such as darning, sewing on buttons, patching things, putting up a hem, and renewing elastic.
Lear how to make a "Snake Draught Excluder" (please bring your own stuffing).
There will be a textile- and sewing-theme Freegle Bring and Take stall – a chance to pass on your unwanted haberdashery!
Everyone is very welcome to enjoy a drink, a slice of cake and a chat -sewing is not compulsory!! We hope to see you there.
Entry to the Repair Café is free. Materials used are charged for and donations are requested to help cover costs. Hot drinks and cakes will be available to buy.
Details
Our first open social meeting of 2015
JAN 27th 2015: COMMUNITY- OWNED WIND ENERGY
Herb Garden Cafe 7 to 9 pm.
Free admittance includes hot drink and cake served at 7pm. All are welcome!
Owen Callender and Paul Burrell will be giving a presentation on "Community-owned Wind Energy".
Owen and Paul are Development Officers from Ynni'r Fro, a programme funded by the Welsh Government. The programme offers social enterprises funding and free, independent advice and information to help develop their own community-scale renewable energy schemes across Wales.
The talk will explore the facts and myths of wind energy; steps in developing a scheme;a review of finance and governance models; and finally will look at some case studies of what other community groups have achieved.
Details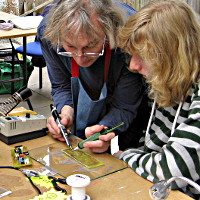 The next two Llandrindod Repair Café events will take place on Saturday 18th October and Saturday 15th November in the Rock Park, Llandrindod Wells, from 2 to 5 p.m.
Please bring along your broken and damaged items from home!
A variety of fixperts will be present to repair such things as small electrical items, computers, clothes, leather items and bicycles.
Tools and materials will be on hand; people are encouraged to make repairs themselves where possible.
Entry to the café is free (donations are requested to cover running costs). Items fixed at previous events include necklaces, handbags, bicycle wheels, electric heaters, saucepan lids, and even a carpet sweeper!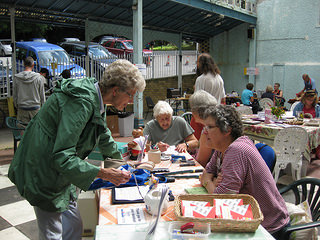 The café's slogan is "Throw it Away? No Way!"
By promoting repairs, Trawsnewid Llandrindod Transition wants to help reduce the mountains of waste.
The Repair Café is also meant to put the local community in touch with each other in new ways, and to help people discover that a lot of know-how and practical skills can be found close to home.
Llandrindod Repair Café was recently featured on the Guardian website as a shining example of a local community group. Joe Botting, speaking for the Repair Café organisers, said "It's nice to see the hard work of all the fixperts and volunteers being recognised. We hope that this publicity will encourage other people to set up Repair Cafés elsewhere."
Details