"Without question, this is absolutely the best and most crea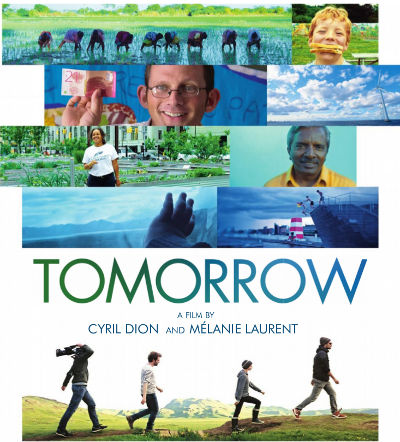 tive film on the future of humanity and the environment".
Paul Hawken. Environmentalist, entrepreneur, author, and activist
We invite everyone with an interest in our future to a special screening of "Tomorrow" at 6:00pm at The Dance Centre in Arlais Road, Llandrindod.
As well as the showing film, there will be an opportunity for discussion and a number of local groups will have stands showing local projects. There will be drinks and snacks for sale too.
Entry is free but we will ask for donations to help towards the costs of screening the film and hiring the venue.
For more information ...
"You'll want to see "Tomorrow" if you're fuming over President Trump's slashing of the Environmental Protection Agency's budget, his vow to exit the Paris climate accord or the fact that there's a general perception (not just among politicians) that the effects of climate change are far-off. This French documentary convincingly explains why those views are gravely misguided, but its real triumph is its pervasive feeling of hope."
New York Times
You can also download a poster to help promote this event.