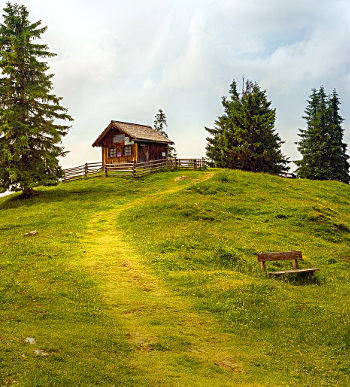 Tuesday 27th February, 7:00pm to 9:00pm
Herb Garden Community Café
Free admittance and all are welcome!
A Simpler Way: Crisis as Opportunity is a documentary that follows a community in Australia who came together to explore and demonstrate a simpler way to live in response to global crises. Throughout the year the group build tiny houses, plant veggie gardens, practice simple living, and discover the challenges of living in community.
The film documents the community's learning process as well as exploring the global issues we're facing through interviews with some of today's most interesting speakers on the subjects, including permaculture co-originator David Holmgren, filmmaker and activist Helena Norberg-Hodge, climate change activist David Spratt and many more.
We will use the film as a starting point for a discussion on our own possible responses to the current global crises.
How important is it to consider reduction of material usage as an alternative (and addition) to technological fixes?
How could our community work together to pool resources & skills?
Do we need to learn to depend more on each other and our community? How could we facilitate this?
Please download and display a poster to help promote this event