Tuesday 24th September 2019, 7:00pm to 9:00pm
Herb Garden Cafe
Free admittance and all are welcome!
Croeso i bawb!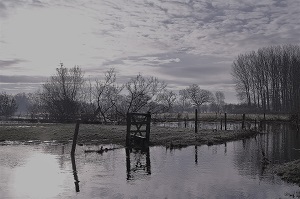 From unprecedented moorland fires to record flash floods and the spread of livestock parasites, rural communities have increasingly found themselves on the front line of a global catastrophe. In 2019, most people go about their daily lives with little thought to spare for the growing threat of the Climate Emergency. Yet the emerging situation is on a scale never before faced by human civilisation.
What does climate breakdown mean for rural communities like those of mid Wales and the entire planet and what do we need to do to prevent it? Time is running out to secure safety and prosperity for young people of today, but it is not too late. Come along to an engaging lecture and to discuss the issues with climate change speaker and activist, Scott Bennett.
Scott will also be a key speaker at 'Facing the Future', Llandrindod's summit on climate change, on 23 October at the Commodore Hotel.