Tuesday 25th February 2020, 7:00pm to 9:00pm
Herb Garden Cafe
Free admittance and all are welcome!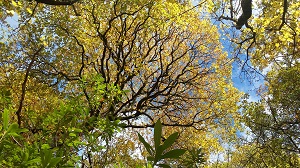 Croeso i bawb!
Can planting trees save the planet?
Planting trees is one of the best ways to draw CO
2
out of the atmosphere and lock away carbon. Trees take time to reach their full potential and we only have a decade to fundamentally change our carbon footprint before irreversible damage is done. Join Michael Cunningham, director of the locally based not-for profit Community Interest Company
9Trees
, for a discussion of carbon offsetting.