The August Repair Cafe has been buzzing with activities. Some of the repairing highlights which were saved from going to the tip included a classic-style toaster, two children's bicycles, a dining chair, a large garden umbrella and a pair of spectacles. In addition the Cafe also hosted demonstrations on how to make your own reusable shopping bags from recycled textiles during the afternoon. Volunteers from the Hereford Morsbags group showed Repair Cafe visitors how easy and fun it is to make these sturdy washable bags from a very simple pattern. Each bag is completely unique and you can go as creative as you like when making them.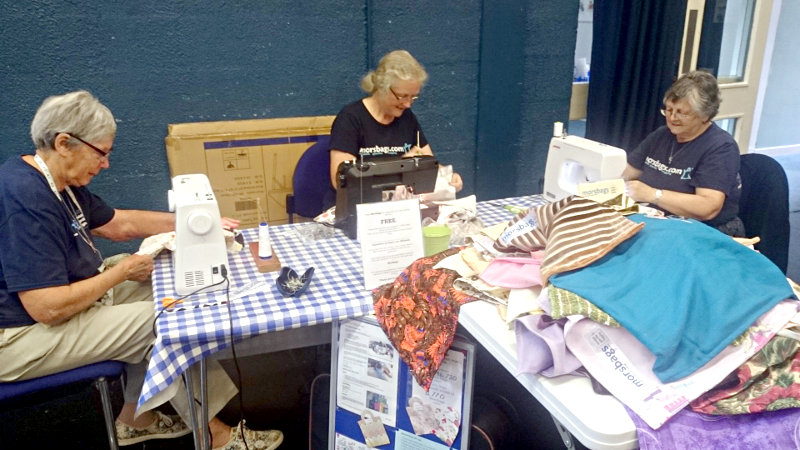 The Morsbags idea began in 2007 and hundreds of thousands are now made worldwide as a response to the hideous numbers of plastic bags polluting and damaging our environment. All bags made are handed out completely free of charge and all that is asked is that you use them instead of a plastic bag.
Several people had a go at sewing their own individual bag from a choice of colourful recycled fabrics. Good quality donated fabric to make the bags such as curtains, tablecloths and remnants were all used to fashion these attractive shopping bags.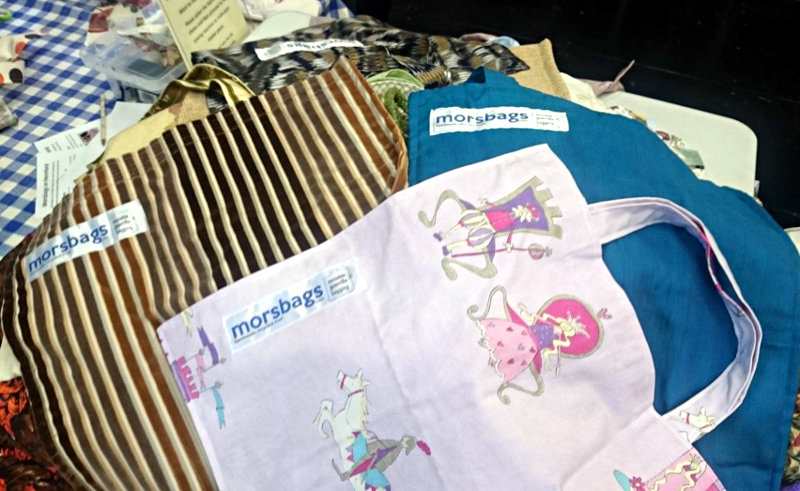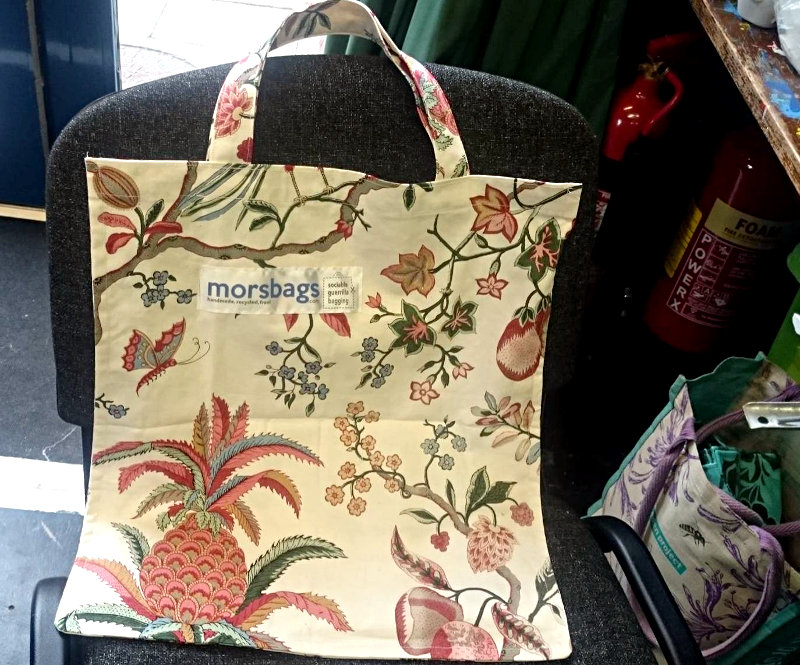 The bags were very simple to make in around 15 - 20 minutes under tuition from the ladies of the Hereford Morsbags circle who kindly donated their free time for this event. Many visitors also carried a ready-made Morsbag home for replacing their old plastic carrier bags.
If you fancy creating one yourself at home, you can find the free Morsbags pattern here.