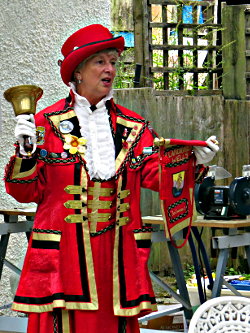 Everyone enjoyed a happy and hectic afternoon during the first anniversary celebrations of Llandrindod Repair Café on July 18th 2015.
The special Anniversary Café in the Rock Park was opened by Jan Swindale, the Llandrindod Town Crier and Chris Rouse, the Mayor of Llandrindod, cut the delicious anniversary cake.
A novel item coming in for repair was a light sabre ... May the Force be with us!

Other broken items which were repaired included a lawnmower, a vacuum cleaner, two stereos, a teasmade, a small cabinet and a vintage typewriter. Sharpening was popular as usual, with many garden shears, knives, lawnmower blades, loppers and secateurs receiving a sharp edge.
The Great Chair Repair Challenge was also a big success on the day. An old broken and unloved kitchen chair was saved from going to the tip and it was chalk painted by Patrick from "Junk & Disorderly" and re-upholstered by furniture fixer Hilary. The revamped chair looked magnificent and was raffled and taken home by the delighted winners.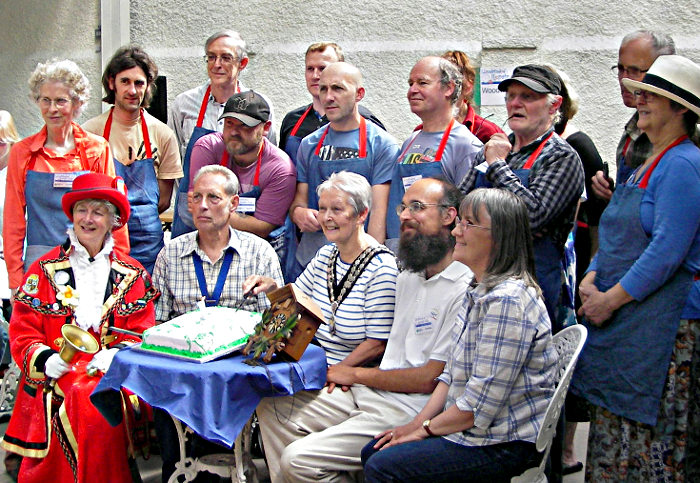 A short video was made of the day which gives a guided tour of all the activities.