Llandrindod Transition would like to invite you to a Slow Sunday event on the 19th July 2015 at 'Cwmberwyn'. This is the second of our Slow Sundays for 2015 and will be an opportunity to reflect on the permaculture design introduced here in 2008.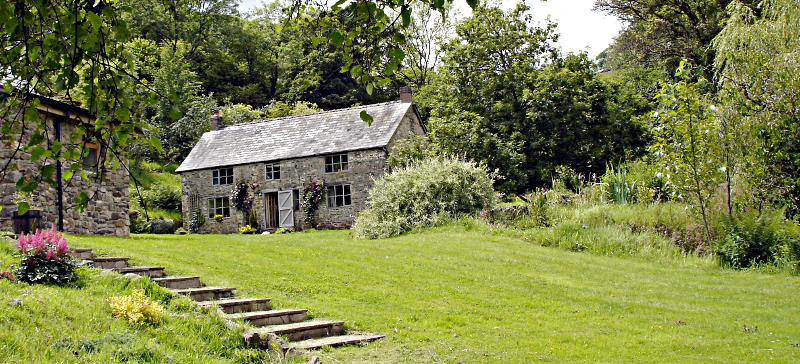 Cwmberwyn has seven acres of land backing onto the Carneddau hills and our aim has been to develop systems which can be low-maintenance whilst steadily improve soil fertility and bio-diversity.
Read more about Slow Sunday at Cwmberwyn - 19th July 2015
Details
Llandrindod Transition would like to invite you to a Slow Sunday event on the 28th June at "Trosnant". Trosnant was orignally built in the 1970s and has recently been extensively updated to achieve standards of insulation and energy efficiency which are close to Passivhaus standards.

Please arrive between 2.30pm and 3.00pm. Nick will give an illustrated talk describing the work that has been done to the house at 3.00pm. There will then be an opportunity for a guided tour round the house. We will have tea and refreshments at about 4.00pm. Please bring cakes to share.
Read more about Slow Sunday at Trosnant - 28th June 2015
Details
Saturday 13th June in the Herb Garden Café, Llandrindod.
A special evening of food and storytelling organised by TLT.
The evening will start at 8 p.m. and will cost £10 per person.
The food will be curry, with both meat and vegetarian/vegan options.
Please prebook (by 5 p.m. Friday) by emailing This email address is being protected from spambots. You need JavaScript enabled to view it. or phoning the Herb Garden (01597) 823082
Stephanie Bradley is an author and freelance writer, performer, storyteller, poet, story writer, facilitator, teacher, and trainer. At present she is doing a storywalk along the Wye to Bardsey Island.
During the evening, Stephanie will tell some of her Transition stories, and will be looking to collect others.
Stephanie will also be visiting the Repair Café (at the Rock Park, Llandrindod) on Saturday afternoon.
More information about Stephanie and her work can be found at about.me/stephanie_bradley and www.storyweaving.co.uk.
All are welcome!
Details
Following last year's highly successful event we are very proud to present the Llandindod May Fair for the third year running.

A Community Celebration of Local Llandrindod
Venue: The Pavilion, Llandrindod Wells
Date: Bank Holiday Monday 4th May 2015
Time: 11:00am to 4:00pm
Download the programme to plan your day.
A poster and leaflet are also available to download.
If you have any queries please This email address is being protected from spambots. You need JavaScript enabled to view it.
Information for Stallholders
Stalls are available for £12.50 to local clubs, community groups and businesses for promotion, recruitment, sales and fundraising. Priority will be given to Llandrindod-based clubs, charities, community groups and businesses helping us to Celebrate Local Llandrindod by offering a children's activity, a display about their work in Llandrindod, a demonstration or other entertainment.
Other support including sponsorship, raffle prizes, donations, and offers of help with set-up and stewarding etc. will be warmly welcomed.
Early booking is advised
Please download the booking form
Free Big Screen advertising and poster space will be available on the day to all stall holders, sponsors & draw prize donors.
Please download the guidance notes for preparing screen adverts.
Details