A weekend introductory course
Trosnant, Llandrindod Wells
Weekend of 24th/25th March 2017
We regret that this course has been cancelled due to insufficient confirmed bookings.
Details
A weekend introductory course
Trosnant, Llandrindod Wells
Weekend of 7th/8th October 2017
This course will be repeated on the weekend of 24th/25th March 2018. Please contact us (details in the leaflet) to reserve a place.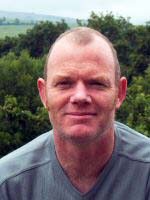 The weekend course will introduce Permaculture and show you how Permaculture Principles can be applied to garden scale growing. The course will cover practical gardening matters (such as soil, compost, green manures, rainwater harvesting, companion planting and propagation) and there will be some hands-on sessions outdoors, mulching beds and planting Polyculture vegetables.
The course will be led by internationally acclaimed Permaculture teacher Chris Evans and will run from 9:00am to 5:30pm on each day plus an evening session on the Saturday. The cost has been kept as low as possible and will be £45 for the weekend. Numbers are limited and advance booking is essential to avoid disappointment.
Feedback on the previous course:
I loved it all!! It was a perfect mix of theory and practical.
Excellent pacing by Chris - a lot of information but not overwhelming.
You can download a leaflet giving more information.
This course is supported by:
| | | |
| --- | --- | --- |
| Powys Transition and Low Carbon Communities project | Powys Association of Voluntary Organisations | The National Lottery |
| | | |
Details
"Without question, this is absolutely the best and most crea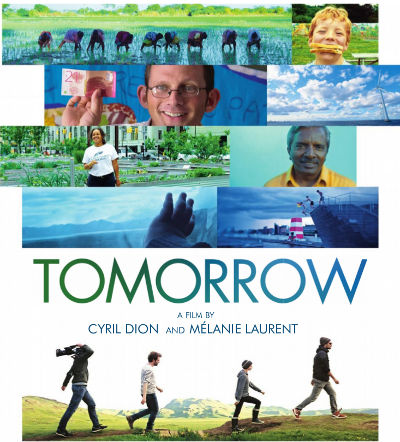 tive film on the future of humanity and the environment".
Paul Hawken. Environmentalist, entrepreneur, author, and activist
We invite everyone with an interest in our future to a special screening of "Tomorrow" at 6:00pm at The Dance Centre in Arlais Road, Llandrindod.
As well as the showing film, there will be an opportunity for discussion and a number of local groups will have stands showing local projects. There will be drinks and snacks for sale too.
Entry is free but we will ask for donations to help towards the costs of screening the film and hiring the venue.
For more information ...
"You'll want to see "Tomorrow" if you're fuming over President Trump's slashing of the Environmental Protection Agency's budget, his vow to exit the Paris climate accord or the fact that there's a general perception (not just among politicians) that the effects of climate change are far-off. This French documentary convincingly explains why those views are gravely misguided, but its real triumph is its pervasive feeling of hope."
New York Times
You can also download a poster to help promote this event.
Details

Back for a fifth successful year!
Venue: The Metropole Hotel, Llandrindod Wells
Date: Bank Holiday Monday 1st May 2017
Time: 11:00am to 4:00pm.
We are pleased to be returning to the Metropole Hotel, who kindly hosted last year's May Fair. Join us for a day to celebrate the best of everything that is Local to Llandrindod and discover new local busineses, groups, activites and opportunities to enjoy our community.
Information for Exhibitors
Cost will be held at last year's price of £10 per table. Please download the booking form from one of the links below and return it by post to the address given on the form, or by email to This email address is being protected from spambots. You need JavaScript enabled to view it..
Screen advertising during the event is offered without charge to all exhibitors and all who contribute prizes for the Chinese Auction.
Details

Your chance to say a big "Thank You and Well Done!" to someone who is making a difference in our community
We know Llandrindod is brilliant, and so do you, but not everyone knows about all the things going on that make it so! The aim of Llandrindod Well Done is to
Celebrate and raise the profile of all the good stuff that is happening here
Let each other know about the wealth of talent and opportunity there is in our town
Learn about how different people and groups have been so successful at what they do in the community
Make new connections which could help us all be even more brilliant
And most of all, say an enormous Llandrindod Well Done!

Nominations are now closed
Thank you so much to everyone who has sent us their nominations - we've had over 100! Check our Facebook page for updates on the big event on May 6th where we'll be getting together to celebrate and thank all the nominees. We're busy sending out invitations to everyone who has nominated or been nominated so look out for yours!
(Here's another big Thank You to start us off - many thanks to Trawsnewid Llandrindod Transition for hosting our webpage for us!)
Details